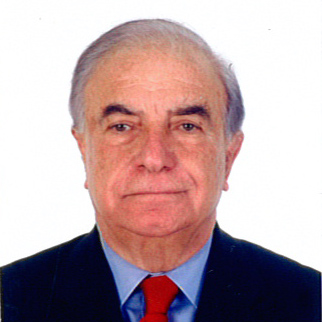 Mr Joseph Vincenti
Member of Board
Joseph Vincenti, of Lebanese Nationality married to Marleine Sassine, with 3 children, Patrizia, Giuliano & Carlo.Holding a degree of Bachelor of Business Administration, fluent in 4 languages, English, Italian, French and Arabic.
In 1972 was decorated by the Italian President of the Republic with the medal "Cavaliere Della Republica Italiana "(Knight of the ItalianRepublic) and in 2006 was decorated with the high distingtion "Ufficiale Per il Merito Della Republica Italiana" (Officer for the Merit of the Italian Republic).
Joseph Vincenti is resident in Beirut and is the head of a leading group of companies:
Chairman of :
-GIULIO VINCENTI & SONS SAL
Leading import & distribution Company in Lebanon for all kinds of food products, alcoholic beverages, sweets, household cleaning
products, toiletries and par pharmaceutical products.
joint ventures in Jordan & Syria
Chairman of
-ITALIA FILM TIONAL SAL
Distribution for the Middle East of Cinema films, video & DVD, & Television films.
Distributors of:
Walt Disney Pictures & Dreamworks, major film companies in Hollywood in addition distributor to leading indipendent film companies. with head office in Beirut and branch offices in Dubai (U.A.E.) and Cairo (Egypt)
Chairman of
-SOCIETE D'EXPLOITATION DU CINEMA ET DE
-L 'AUDIOVISUEL SAL
Owner and manager of Planete Circuit of Cinema in Lebanon with 10 screens.
President
-ARAB ITALIAN TRADING CO. - AMMAN (JORDAN)
For the import & distribution in Jordan of leading food products and alcoholic beverages.
President
SYRIAN COMPANY FOR INTERNATIONAL BRANDS
DISTRIBUTION-DAMASCUS (SYRIA)
For the import & distribution in Syria of leading food products & sweets and household cleaning products).